Formulation and healthcare engineering
We have a strong track record in fundamental research into formulation science, product engineering and process modelling. Our particular strength lies in mechanistic analysis, multiscale modelling, material synthesis and characterisation, process optimisation and innovation for a wide range of formulated products.
Research areas
A vast majority of chemical and consumer products are designed with complex formulations of multiple ingredients for specific functionality. These formulated products exist in various forms, such as particles, pastes, emulsions and thin films, and are manufactured in different industrial sectors including pharmaceuticals, fine chemicals (e.g. catalysts) and fast moving consumer goods.
The grand challenge associated with manufacture of formulated products lies in the development of science-based design space to ensure that the products have the desired attributes, and thus requires a thorough understanding of the feed material-process-product relationship. This theme targets this grand challenge using a holistic and multiscale approach.
We strive for developing science-based modelling and experimental approaches for designing and innovating formulations, processes and products for a healthy nation.
Facilities
Our research facilities are primarily housed in two recently refurbished research laboratories: The Analytical Lab and the Particle Engineering Lab.
Analytical Lab
The Analytical Lab is equipped with a wide range of facilities for:
Materials synthesis
High-temperature chamber and tube furnaces
Rotavaps
High energy ultrasound probes, etc.
Comprehensive electrical characterisation
High-resolution potentiostat/galvanostat
DC loads
DC power supply
High-resolution desktop multimeters, etc.
Physiochemical analysis equipment
TGA
SEM
Gas pycnometer
FTIR
Raman spectroscopy analyser
Particle size analyser
H2-TPR
Access to the comprehensive equipment such as FESEM, TEM, XRD, XPS analysers campus-wide.
SOFC cell construction and testing rigs
Screen printer
Tape caster
Cell test fixture
EIS analysis rig, etc.
Particle Engineering Lab
The Particle Engineering Lab is equipped with the following characterisation and processing equipment:
Particle characterisation
Size and shape distribution; 0.5 – 30,000 μm (QicPic)
Moisture content (Mettler Toledo).
In situ nano-indentor (Alemnis)
Nanosizer (NanoSight NS500).
Particle breakage
Conical mill (Erweka CM 60)
Rotary cutting mill.
Powder flowability
Schulze RST.XS.s shear cell; 0.1 – 20 kPa
Freeman FT4 Powder Rheometer; dynamic flowability, permeability, aeration
Freeman Uniaxial Powder Tester; < 100 kPa
Funnel flow testers (Granuflow, Flowdex)
Custom-built die filling systems; linear (passive) and rotational (active).
Other facilities
Temperature and humidity conditioning
Roller compactors
High speed camera (Phantom v1612)
DEM and DEM-CFD simulation software: EDEM, Rocky DEM, BlazeDEM, ABAqus, Star-CCM
Instron mechanical testing machines
Scanning Electron Microscope (SEM).
Franz diffusion cell
Ultrasound reactors (22kHz-2MHz).
Ongoing projects
Start date: February 2021
Completed projects
July 2020 - May 2021, Pplus Ltd, "Skin penetration of collagen activated PRP components", £79,000
January 2019 - December 2020, European Crop Protection Association, "Dermal absorption in vitro – assessment of study variability and harmonization", €78,000
December 2018 - November 2020, Royal Society International Newton Fellowship (NIFnR1n181640), "Migration of pollutant particles in rivers: A multiscale approach", $103,000
November 2017 - October 2019, European Commission H2020 (No. 747963), "DECRON: Development of eco-friendly ironmaking processes based on GPU-enhanced DEM modelling", $195,454
October 2016 - June 2021, BBSRC, Industrial CASE scheme, "Multi-scale modelling of dermal absorption, disposition, systemic circulation and liver metabolism of xenobiotics", £93,000 (BBSRC) and £38,000 (Unilever)
September 2016 - August 2020, EPSRC (EP/N033876), "A holistic framework for hybrid modelling of solid-liquid flows", this is part of a $1.9 million consortium with the University of Birmingham and Daresbury Laboratory, £337,000
October 2015 - September 2019, EPSRC, EP/M02976X, "Discrete computational modelling of twin screw granulation", as part of a $1.5 million consortium with the Universities of Birmingham and Sheffield, £335,000
August 2015 - January 2017, EPSRC, EP/M027066/1, "Designing nanoporous carbon materials as anode materials for sodium ion batteries", £100,000
March 2015 - February 2017, Royal Society, "Modelling high-value manufacturing processes with small data", International Exchanges scheme, £11,000
March 2015 - March 2016, Royal Academy of Engineering, "In-silico modelling of transdermal permeation", Industrial Fellowship, £29,000
January 2015 - December 2017, National Physical Laboratory, "Quantifying the impact of dosimetry quality assurance on clinical outcomes of radiotherapy", £50,000
May 2014 - April 2016, EC FP7-IEF, "ThermoPC: Thermomechanical modelling of powder compaction", €221 606
October 2013 - September 2017, BBSRC and Unilever, "Modelling sub cellular molecular transfer and metabolic reaction in skin", Industrial CASE scheme, £94,000K (BBSRC) and £24,000 (Unilever)
January 2013 - December 2016, EC FP7-ITN, "IPROCOM: The development of in silico process models for roll compaction", €3.8 million
2011 - 2015, funded by more than 20 multi-national mining companies, "P9 AMIRA project  - the optimisation of mineral processing by modelling and simulation", the total funding is A$10.4 million and the funding for ore breakage characterisation theme is A$1 million
"CSIRO cluster project on preconcentration and agglomeration to enhance heap leaching of nickel laterite", the total funding for the cluster is $3.05 million and funding for Dr Liu's team was A$310,000
MSD, "Development of predictive models for manufacturing bilayer pharmaceutical tablets"
H2FC SUPERGEN Hub, "Low cost carbon based catalyst for polymer membrane fuel cells", £100,000
EPSRC IAA, "Novel formulations for effective and stable skin delivery of anti-aging nutrients"
Unilever, "Wet granulation of milk blends"
PhD project on the development of electrode formulation for sodium ion batteries
Two BBSRC CASE PhD projects in the area of dermal absorption of topically delivered products
EPSRC EngD project in modelling moisture migration in food materials.
IFPRI, "Die filling of aerated fine powders"
Collaborations
We collaborate with a wide range of industrial sectors as well as academic institutions worldwide.
Ghent University
Imperial College London
Institute of Process Engineering (IPE)
Kings College London
National Physical Laboratory
University College London (UCL)
University of Queensland.
Eli Lilly and company
Freeman Technology
Genentech
GSK
International Fine Particle Research Institute (IFPRI)
Janssen Pharmaceuticals
Johnson Matthey
P&G
Pfizer
Phytoceutical Ltd
Pplus Products Ltd
Unilever.
Meet the team
Visiting staff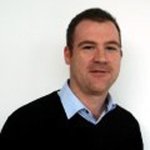 Visiting Senior Lecturer Visiting Professor