CVSSP projects
We have a collaborative research and innovation portfolio of over £30m in current projects supported by government, industry and third sector organisations. Our centre leads multiple national and international flagship programmes in AI and machine learning, together with a large portfolio of collaborative research, development and technology transfer projects.
Primary funders include UKRI (EPSRC, InnovateUK, BBSRC, MRC, AHRC) with a current EPSRC portfolio of £20m, Royal Society, Royal Academy of Engineering, Wellcome Trust, Cancer Research UK, Dementia Research UK, Alzheimer's Society, BBC, NPL, MoD, Dstl, EU and SNSF. Direct industry funding of research and licensing of CVSSP technology is over £4m with substantial additional in-kind support for research and facilities.
National flagship programmes in AI
CVSSP leads national and international flagship research programmes in AI including: the DECaDE UKRI Digital Economy Centre in AI and Blockchain; a UKRI-EPSRC Prosperity Partnership in AI for Creative Industries; and two UKRI-EPSRC programme grants in face recognition and spatial audio. International partnerships include the MURI/EPSRC programme leading fundamental AI advances for multimodal semantic information.
The centre has also received strategic UKRI-EPSRC Platform Grant support since 2003 to underpin continuity of leading UK expertise in audio-visual AI.
Fellowships
CVSSP hosts a number of prestigious personal fellowships for established and early career academics to support national and international research leadership. The Centre is keen to host and support individual fellowship programmes to become independent research leaders and grow impactful areas of research and collaboration across multiple disciplines related to AI.
Please get in touch if you are interested in applying for a fellowship to be hosted in CVSSP.
Meet our current fellows:
Creative vision and sound
Creative Vision focuses on machine perception for creative technologies, specialising in 4D immersive VR content production, performance capture and video-based animation for film and games.
Creative Sound works on spatial audio and machine audition, developing audio signal processing technology related to sound recognition and immersive audio experiences.
Healthcare
Healthcare focuses on medical imaging technologies for cancer detection and machine learning in personalised care for better living and healthy ageing.
Robotics
Robotics works on autonomous systems, covering a broad range of technologies related to visual human-machine interaction. These include sign language and autonomous vehicles.
Security and data
Security theme works on biometrics related technologies, specialising in facial recognition and natural language interfaces for human-AI collaboration.
Data research theme addresses the application of AI for audio-visual information search, understanding and preservation including visual recognition, distributed ledger technologies and the understanding of AI systems.
DLT
We are investigating alternative uses for distributed ledger technology (DLT), including safe online identity, healthcare, and secure digital archives. The new approach, fusing DLT (trusted data) and AI (making sense of that data), is a common thread across all of our projects in DLT and a unique perspective to this emerging technology pioneered by the University of Surrey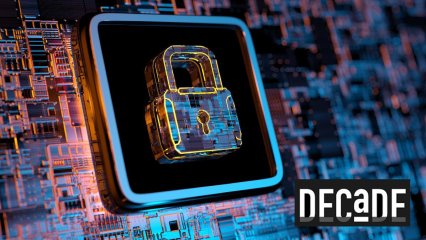 DECaDE: Centre for the Decentralised Digital Economy
Principal investigator: Prof. John Collomosse.
Funder: UKRI/EPSRC
Dates: 2020 - 2025
In today's Decentralised Digital Economy (DDE) everyone has the opportunity to be both a producer and consumer of goods and services. For example, I could hire or drive a rideshare, rent or host my apartment, watch a video blog or monetize my own.
But these dynamic, peer to peer markets are all underpinned by centralised digital platforms. Users rarely have a say in their governance decisions, which often made in isolation from the global impacts they have on the society.
Launched in October 2020, DECaDE is a 5 year National Research Centre exploring how emerging data technologies such as Distributed Ledger Technology (aka `Blockchain') and Artificial Intelligence (AI) could transform our digital economy through decentralised platforms.
DECaDE's mission is to accelerate research in DLT, AI, and Human Data Interaction (HDI), working with industry and end-users to create the tools and techniques that will shape the evolution of the digital economy toward a new 21st century model of work and value creation, ensuring a prosperous, safe and inclusive society for all. Find our more on the DECaDE project page.
Collaborators: University of Surrey, University of Edinburgh, and the Digital Catapult.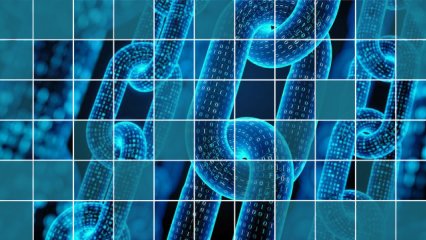 Blockstart: Blockchain-based applications for SME competitiveness
Principal investigator: Prof. John Collomosse.
Funder: European Commission
Dates: 2019 - 2022
Blockchain innovation is a big yet unseized opportunity for SMEs in NWE. It has the potential to transform 3 of NWE's top 5 sectors with €600bn turnover (agrofoods, logistics, health) that have shared transnational data challenges.SMEs in agrofoods, health and logistics rely heavily on data transactions across countries, eg; tracking shipments real-time across 20-30 organisations, sharing sensitive medical records between practitioners or for research, or assuring the safety, quality, and origin of food produce. SMEs are particularly vulnerable to risks in delayed invoices & cash flow, data security, and errors in data. Blockchain transforms data transactions by allowing for automated, efficient and secure transactions between parties that do not need to trust each other. Find our more on the project page.
Collaborators: University of Surrey, Brightlands Smart Services Campus, ChainPoint B.V., Multitel asbl, Christelijke Hogeschool Windesheim, Option Public, Ontwikkelingsmaatschappij Oost-Nederland NV, BioRegio STERN Management GmbH, Medicen Paris Region.
Digital Inspiration and Search in the National Archives
Principal investigator: Prof. John Collomosse.
Funder: Arts and Humanities Research Council
Dates: 2020 - 2021
Research at CVSSP
Over the past thirty years, we have become an international centre of excellence for training and research in audio and visual machine perception in collaboration with industry.
Past projects
Further details about these projects can be obtained either by visiting the relevant websites or by contacting those involved in the research. The list is non-exhaustive.
Creative vision and sound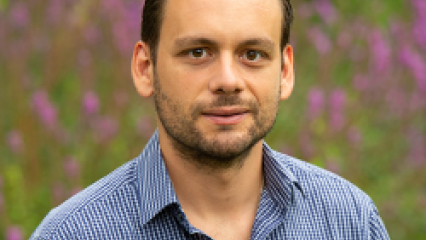 Fully integrating MRI into the Radiotherapy workflow using the MR-Linac - The Royal Society Industrial Fellowship
Principal investigator: Dr Nikolaos Dikaios
Funder: The Royal Society
Dates: 2019 - 2021
Radiotherapy is a vital part of most cancer patients' treatment plans – with 50 per cent receiving the remedy. Key to radiotherapy treatment is image guidance that shows doctors the location and size of the tumour, allowing them to provide maximum dosage to the specific site without affecting surrounding, healthy tissue. It is also essential for oncologists to have accurate images so they understand how the tumour is responding to treatment.
The awarded Royal Society Industry Fellowship will see Dr Dikaios work with Elekta to further explore the encouraging indications that MRI can provide unprecedented imaging accuracy during radiotherapy treatment.
Dr Dikaios, Lecturer in Image Analysis for Medicine and Healthcare at CVSSP, said: "I am proud to receive this Royal Society Industry Fellowship, but most of all, I am eager to get on with the task of further developing this very promising technology. We will be using MRI to perform real-time visualisations of radiotherapy treatments and monitoring of tumours – testing whether our methods give doctors the precious time needed to adapt according to how a tumour is reacting." Find our more on the news page. 
Collaborators: University of Surrey. Elekta.
Optimam (Cancer Research UK)
Principal investigator: K. Wells.
Investigating the optimal adoption of digital imaging techniques/technology for UK breast screening programme. Involves simulation of imaging systems, lesion simulation, generating synthetic mammograms etc.
MI3+ (EPSRC)
Principal investigator: K. Wells.
The MI3 project is developing the largest rad-hard CMOS imaging sensor for biomedical applications. The device is being used at Surrey for electrophoresis imaging applications.
Motion correction in medical imaging (EPSRC, Malaysian government)
Principal investigator: K. Wells.
The project is applying PCA/PFs/KDEs to model, correct and predict respiratory motion present in medical images and for application in therapeutic radiotherapy.
Do androids see optical illusions? - Royal Society Leverhulme Trust Senior Research Fellowship
Principal investigators: Prof. Richard Bowden .
ACASVA: Adaptive cognition for automated sports video annotation (EPSRC)
Principal investigators: J. Kittler, W. Christmas, D. Windridge.
This project addresses the problem of autonomous cognition at the interface of vision and language. The goal is to develop mechanisms that would allow the transfer of knowledge from an existing system for tennis video annotation so as to be capable of automatically annotating video of novel sports.
This will be accomplished via the cross-modal bootstrapping of high-level visual/linguistic structures in a manner paralleling human capabilities. Find our more on the ACASVA project page.
Genetics of the people of the British Isles and their faces (Wellcome Trust)
Principal investigator: J. Kittler.
The project is concerned with 3D face analysis.
The scientific hypothesis to be tested is that face phenotype is determined by groups of genes. Similar faces will be associated with similar genetic code. The study attempts to identify which elements of the genetic morphology determine face characteristic and what aspects of the relevant parts of the genetic code give a rise to differences in face phenotype.
The aim of the project is to investigate the relationship between genotype and its expression in face appearance. Visit our Faces of the British Isles project page for more information.
DCAct (EPSRC)
Principal investigator: R. Bowden.
This project is concerned with automated detection of terrorist activity and looking for patterns in data.
Visual media research platform grant (EPSRC)
The EPSRC have provided strategic long-term support for visual media research within CVSSP for period 2003-2013, through the platform grant scheme.
Audio-visual research partnership (BBC)
Strategic partnership with the BBC for collaboration in audio-visual research with the BBC and other companies.