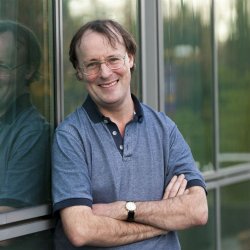 Professor Stephen Gourley
---
Biography
Stephen obtained an MA in Mathematics from Oxford University, followed by an MSc and a PhD from the University of Bath. Following completion of his PhD in 1993 he came to Surrey as a lecturer and has stayed here ever since. He was promoted to Senior Lecturer in 2001, to Reader in 2005 and to Professor in 2012.
My qualifications
1988
MA in Mathematics
Oxford University
1990
M.Sc in Nonlinear Mathematics
University of Bath
1993
PhD
University of Bath
Research
Research interests
Stephen's main area of expertise is in the theory and applications of delay differential equations. Most of his recent works are on the mathematical modelling of diseases that are carried by insects, such as malaria and bluetongue disease. In recent years he has visited universities in the USA, Canada, Hong Kong and Taiwan to collaborate with other leading scientists. He has published around 90 papers in research journals.
My teaching
Stephen is very experienced in university teaching and has taught both pure and applied mathematical topics at all levels. In recent years he has been developing and teaching new modules on the applications of differential equations and on modelling in ecology and the spread of infectious diseases. He has supervised or co-supervised 8 PhD students and has 2 current PhD students.
My publications
Publications
A full list of publications, conference presentations, and patents can be found here.