The Digital Visitor Economy
This research group is dedicated to researching, endorsing, and advocating the power of information technology and digital media in the visitor economy.
In collaboration with leading academic, business, public, and third sector partners across a broad spectrum of disciplines, researchers within this group provide rigorous and critical scientific foundation to deliver value to the visitor economy of tomorrow.
This research group focuses on three themes:
The digital transformation in tourism, hospitality, and events; including new media and consumer behaviour, new business models and disruptive innovation, transformation in business operations and performance
Smart systems in tourism, hospitality, and events; including artificial intelligence and robotics, sensors and internet-of-things
Data science and innovative methodologies in tourism, hospitality, and events; including biometric research, data analytics and pattern recognition in big data.
Specifically, our researchers conduct studies on various topics, including but not limited to:
The Digital Lab
Our research group is equipped with a world-class biometric research laboratory to facilitate various consumer behaviour studies using psycho-physiological measurements. The digital lab is outfitted with an integrated system of biometric sensor equipment including remote and mobile eye-tracking, facial expression, galvanic skin response (GSR), optical heart rate, etc. Using various biometric sensors in addition to other methodologies such as interviews and surveys, researchers are able to combine and synchronise data to enhance our investigations. Our lab allows us to experiment with the latest technology applications in tourism, hospitality, and events, such as virtual reality and social robots.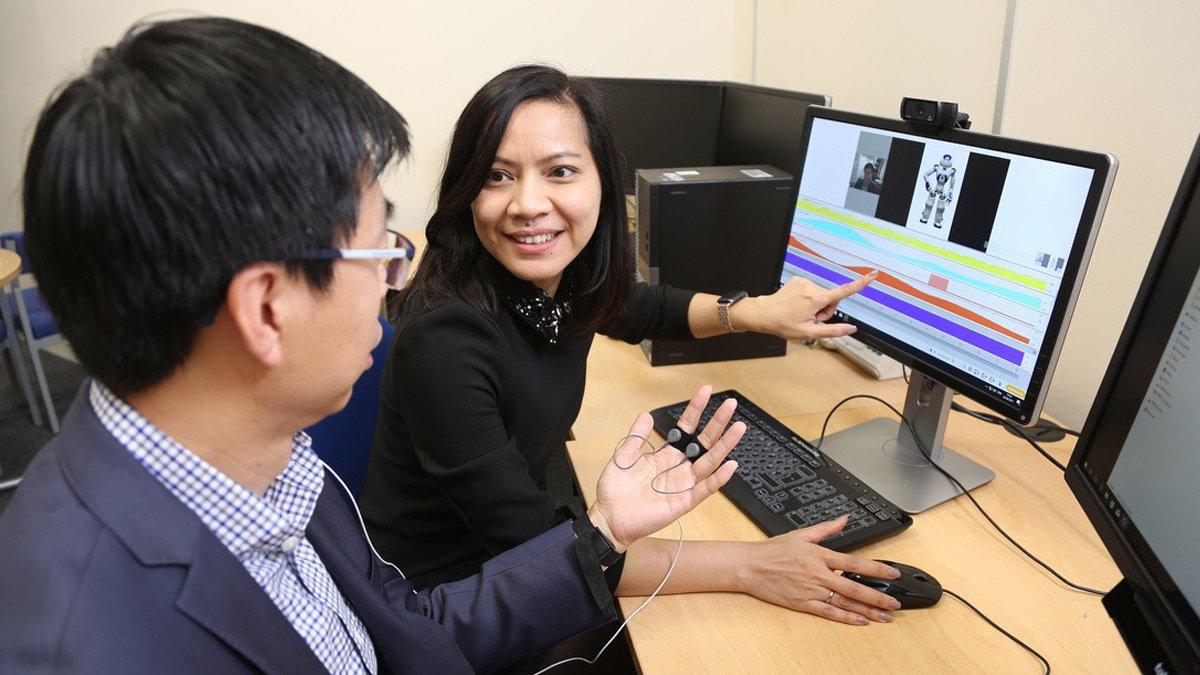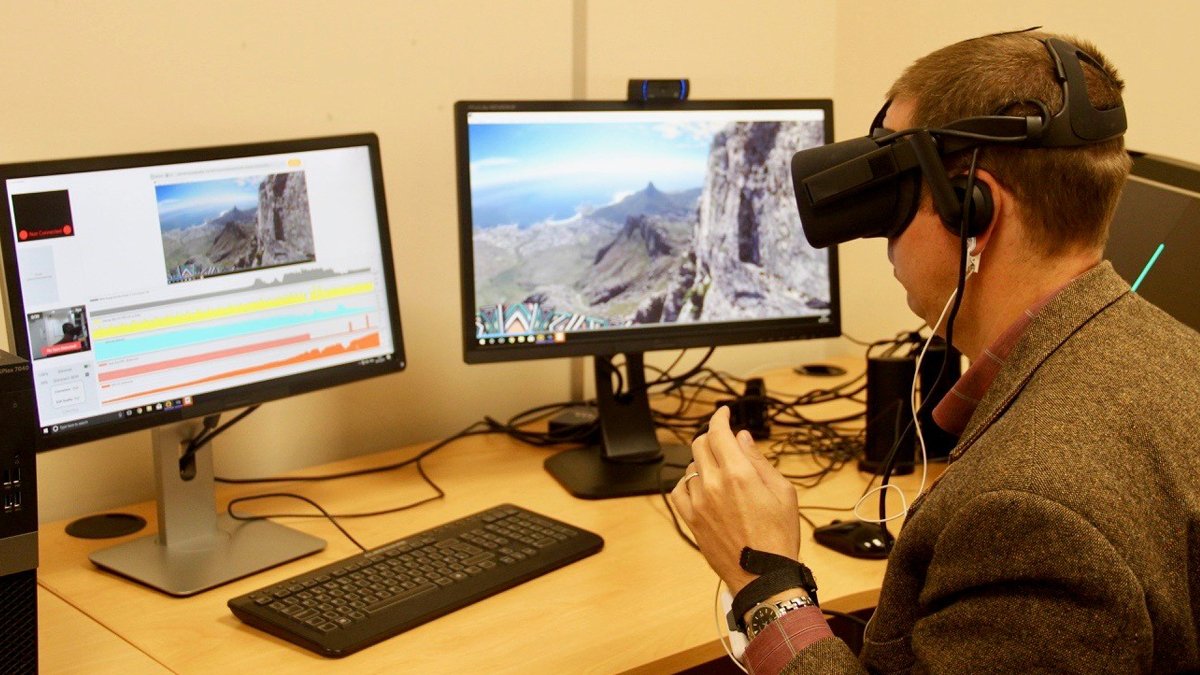 Our partners
Our body of staff and PhD students have extensive industry links across the hospitality, tourism and events sectors. Partners have included organisations specialising in digital media and technology, as well as a range of other prestigious organisations:
Our projects
Prof Caroline Scarles is co-investigator in Engineering and Physical Sciences Research Council funded Next Generation Paper Project (Grant: EP/P02579X/1), in response to a call on content creation and consumption in the digital economy.The project will develop a new form of interactive paper with hyperlinks to the web, making it easier for customers to move between sources in the reading process. It will assist in travel and tourism technology where people already read a combination of printed and digital information, by using travel brochures, guide books and leaflets alongside smartphone apps, e-books and TV programmes. The project is led by Prof David Frohlich, involving a team of investigators from Surrey and the Open University. Non-academic partners include Bradt Travel Guides, Emirates Holidays UK, HP, Librios Web Publishing, Otava Publishing Company, Ifolor Photo Printing, and Novacentrix.
Dr Iis Tussyadiah is Surrey Principal Investigator in EPSRC-funded PriVELT Project (Grants: EP/R033749/1, EP/R033196/1, EP/R033609/1), along with Co-Investigators Prof Graham Miller and Prof Annabelle Gawer, in response to a call on Trust, Identity, Privacy, and Security in the Digital Economy 2.0, led by Prof Shujun Li from the University of Kent. The aim of PriVELT is to formulate a holistic socio-technical framework of travellers' privacy-related behaviour, in order to develop an innovative user-centric and privacy-aware digital platform for personal data management that will benefit both travellers and other stakeholders (e.g., travel service providers, government, and relevant industries) in delivering seamless, personalised end-to-end travel experiences. The project involves a consortium of three universities: University of Kent (lead), University of Surrey, and University of Warwick. Project partners include China Travel Service, Crossword Cybersecurity, Expedia, HAT Community Foundation, International Federation for IT and Travel & Tourism, NCC Group, PredicSis.ai, and World Travel and Tourism Council.
We were involved in augmented reality projects in arts and heritage attractions with partners such as Hampton Court Palace, Visit Surrey and Watts Gallery. The group also involved in multi-institutional projects that include investigating popular culture and retailing, a project with the Swedish Institute for Innovative Retailing, and a project on social media usage in the Scandinavian mountain regions funded by the Swedish Environmental Protection Agency. Our work also looks at marketing and consumer behaviour. We are co-founders of the Food, Consumer Behaviour and Health Research Centre.
Our publications
Lundberg, C., Ziakas, V. (2018). Fantrepreneurs in the Sharing Economy: Co-Creating Neo-Tribal Events. Event Management, 22 (2), 287-301.
Tussyadiah, I.P., Park, S. (2018). When Guests Trust Hosts for Their Words: Host Description and Trust in Sharing Economy. Tourism Management, 67, 261-272. DOI: 10.1016/j.tourman.2018.02.002  [Google Scholar]
Tussyadiah, I.P., Wang, D., Jung, T., tom Dieck, M.C. (2018). Virtual Reality, Presence and Attitude Change: Empirical Evidence from Tourism. Tourism Management, 66, 140-154. DOI: 10.1016/j.tourman.2017.12.003 [Google Scholar]
Tussyadiah, I.P., Jung, T., tom Dieck, M.C. (2018).  Embodiment of Wearable Augmented Reality Technology in Tourism Experiences. Journal of Travel Research, 57(5), 597–611. DOI: 10.1177/0047287517709090 [Google Scholar].
Gkritzali, A. (2017). Online sentiment recovery during a destination crisis. Annals of Tourism Research, 66, 183-185. DOI: 10.1016/j.annals.2017.05.012 [Google Scholar]
Gkritzali, A., Gkritzali, D., Stavrou, V. (2017). Is Xenios Zeus Still Alive? Destination Image of Athens in the Years of Recession. Journal of Travel Research, 57(4), 540-554. DOI: 10.1177/0047287517705225 [Google Scholar]
Li, S., Li, H., Song, H., Lundberg, C., Shen, S. (2017). The Economic Impact of On-Screen Tourism: The Case of The Lord of the Rings and The Hobbit. Tourism Management, 60, 77-187. DOI: 10.1016/j.tourman.2016.11.023 [Google Scholar]
Lundberg, C., Ziakas, V., Morgan, N. (2017). Conceptualising on-screen tourism destination development. Tourist Studies, 18 (1).
Park, S., Tussyadiah, I.P. (2017). Multidimensional Facets of Perceived Risk in Mobile Travel Booking. Journal of Travel Research, 56(7), 854–867. DOI: 10.1177/0047287516675062 [Google Scholar]
Stangl. B., Prayag, G. (2017). Collaborative destination marketing and PWYW. Annals of Tourism Research. DOI: 10.1016/j.annals.2017.09.001 [Google Scholar].
Postgraduate research students
Betty Burke
Serge Chamelian
Michael Humbracht
Julia Hwang
Hyerhim Kim
Mamnun Maola