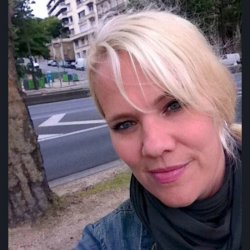 Dr M.E. Rolle
---
Seminar Tutor
BA English and Politics 1996, JD 2000, LLM Environmental Law 2001, MA Creative Writing 2016
My research project
Climate Fiction World-Making and its Effects
I am a postgraduate researcher in creative writing, with a focus on climate fiction, protest fiction, and trauma theory. I am particularly interested in the ways in which writers address the psychological impacts of climate change, and in the ways in which climate fiction impacts readers.
Supervisors
I founded Stag Hill Literary Journal in 2017 in the hope of creating a forum for contemporary creative work. The journal welcomes creative discussion on pertinent social issues by new and established authors, poets, and artists. You can find the journal's online presence here.
My teaching
I teach seminars in the School of Literature and Languages. I have taught Understanding the Novel and Thinking Like Writer.