People
Find out more about the people working in lifelong health research.
Theme champion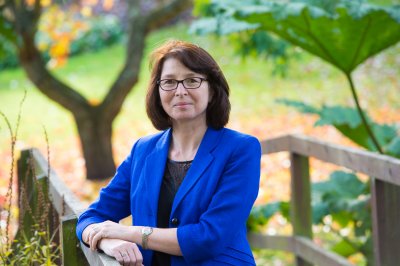 Deborah Dunn-Walters is Professor of Immunology in the School of Bioscience and Medicine, Faculty of Health and Medical Sciences.
Her group studies B cell development in health and disease, taking a systems immunology approach to elucidate changes in humoral immunity with age and to discover antibodies useful in cancer and infectious disease. Her lab is currently working on improved tools to study immune repertoires, including novel methods for single cell analysis at a large scale and particularly as applied to elucidating the immunological responses to SARS-CoV-2 and other respiratory infections. She has collaborated with many different laboratories worldwide, and has chaired a number of international B cell conferences.
Deborah encourages interdisciplinary ways of working and is particularly keen to support discovery research into the biology of ageing, she currently serves as Trustee for the Dunhill Medical Trust. She is also a Trustee for the British Society for Immunology and chairs the BSI Expert Advisory panel on COVID-19. Deborah sits on various UKRI Strategy and funding panels and is co-chair of the UKRI-BBSRC COVID-19 agile response panel. She is also Editor for Frontiers in Immunology and Visiting Professor of Immunobiology at King's College London.
Deborah has over 90 publications and her work has been funded by programme awards from the MRC, the Human Frontiers Science Program and currently the BBSRC. In addition she is extremely grateful to the Dunhill Medical Trust, Research into Ageing and the Rosetrees Trust charities for supporting her research.
Connect with our researchers
Find out more about the interests of researchers in specific fields.