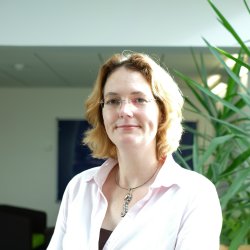 Claudia Eckardt
---
PhD Student
MSc, BSc (Hons)
My research project
Evaluating sustainability performance in volunteer tourism
My PhD research aims to develop an evaluative framework that assesses sustainability performance in volunteer tourism. Based on realistic evaluation the research investigates what influences outcomes and impacts in volunteer tourism and applies collaboration theory in examining the different relationships within the main stakeholders. The qualitative study is based on volunteer projects managed by peopleandplaces and Calabash Tours in South Africa. The results will provide a detailed understanding on how to measure sustainability performance in volunteer tourism, and are applicable in other tourism markets. Applying realistic evaluation in tourism is breaking new ground and the results will contribute to a growing academic discourse on its practical applications.
Supervisors
My qualifications
MSc Responsible Tourism Management
University of Greenwich
BSc (Hons) Applied Environmental Science
King's College London, University of London
Affiliations and memberships
Royal Geographical Society
Postgraduate Fellow
In September 2016 I transferred as a part-time PhD researcher to the University of Surrey from Leeds Beckett University.
Throughout my career I have pursued my personal and professional interest in sustainability. My background is in conservation as I gained an BSc in Applied Environmental Sciences from King's College London and a PGDip in Conservation at University College London. I hold an MSc with Merit in Responsible Tourism Management from the University of Greenwich. I am interested how economic, social and environmental balance is achievable by fair redistribution of resources within the travel and tourism industry.
I have over 15 years' experience in the tourism and travel industry mostly in management and consultancy roles working within the private, public and third sectors. I have undertaken field and desk based sustainable tourism research for primarily in Oman and the UK. As a tourism lecturer at the Oman Tourism College I enjoyed engaging with young people, as well as taking on leadership roles and academic responsibilities. Most recently at Liverpool John Moores University I am lecturing on their BA and MA international tourism management programmes.
As an undergraduate I volunteered on several expeditions, ranging from marine projects in Borneo and the Isles of Scillies to terrestrial projects on Krakatau Islands in Indonesia. I developed a passion for traveling and doing something useful. My first conservation job was volunteer programme manager at Earthwatch Institute Europe sharing my passion with like-minded colleagues and volunteers. Through reviewing the nominations in the volunteer organisation category for the World Responsible Tourism Awards over several years, I noticed how the industry was rapidly changing. This prompted me to develop my PhD research topic.
Research
Research interests
My research interests include sustainable performance measurement, effectiveness of travel philanthropy, tourists' attitudes and perceptions towards sustainability.  I am also interested in  nature based tourism and development.
My teaching
For several years, I have worked as sessional or senior lecturer at Liverpool John Moores University.  I have wide-ranging teaching experience and taught visiting students from South East Asia and native Arabic speakers. I has taught on:
BA (Hons) International Tourism Management
MSc International Tourism Management
My publications
Publications
Volunteer tourism (VT) is defined ?as a form of tourism, which aims to provide sustainable alternative travel that can assist in community development, scientific research or ecological restoration? Wearing (2002, p. 240). VT is frequently described as making a difference or doing something worthwhile and its sustainability performance is based on transparency and accountability between its stakeholders manifested by joint planning and community engagement with host projects that lead to their empowerment and equality. Currently, the VT industry has been criticised for the commodification of volunteer experiences by exploiting host communities that fail to making a difference. More research is needed about how the engagement between the main VT stakeholders influence sustainability performance and how to evaluate sustainability performance.
This research develops an evaluative framework to better understand how stakeholders? relations influence sustainability performance in VT, crucially investigates how and why certain sustainability outcomes occur. The principle contribution of developing an evaluative framework is the innovative methodology that brings together collaboration theory and realistic evaluation. While collaboration theory provides an essential theoretical basis for exploring the main stakeholders? relations in VT, realistic evaluation determines the root causes of how and why sustainability performance is achieved. By doing so, the evaluative framework takes an all-encompassing and holistic approach and determines the nature of the collaborative relations between all the main stakeholders.
Two main advantages of the evaluative framework are pertinent, i.) its in-depth analytical ability in evaluating sustainability performance and ii.) the transferability of its findings. The findings address the current body of knowledge in terms of what VT?s mantra of doing something worthwhile or making a difference actually means at an operational and community level. Based on the theory developed through realistic evaluation, this study offers a definition of sustainability performance in VT:
The theory outlines that the (sending and receiving) organisations under certain circumstances enable sustainability. Their practices must include the integration of stakeholders, screening and matching of volunteers to host projects in such a way as to support effective skills and expertise transfer to host project staff. The on-going facilitation of stakeholder relations should lead to positive experiences and safety for all involved. In addition, long-term planning and needs assessment support empowerment, equality and transparency for host projects and which can encourage social mobility over time.
The development of the evaluative framework addresses an emerging research agenda for evaluating sustainability performance by offering a new understanding of social mobility and other long-term outcomes for the recipients at host projects and how VT is making a difference through transformative change. Further afield, the evaluative framework offers a sound foundation for future investigations in assessing the effectiveness and outcomes of other social interventions.
Additional publications
I was executive editor for two electronic publications:
Destination:RT  2012, published by ICRT and produced by Five Oceans in English and Arabic
Destination:RT  2011, published by ICRT and produced by Cinnamon Tourism Consulting Ltd.
Goodwin H, Eckardt, C & McCombes, L (2009) Advances in Travel Philanthropy, WTM Responsible Tourism Day Report 2 2009
Eckardt, C (2007) The State of Volunteer Tourism, The Journal for the Tourism Industry, 2007, (3) Issue 133