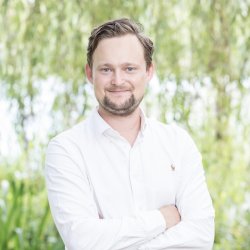 About
University roles and responsibilities
My qualifications
2012-2015
Geography BSc
Durham University
2016-2017
Climate Change: History, Culture, Society MA
King's College London
Affiliations and memberships
Fellow
The Royal Geographical Society
Research

Research interests

My research looks into tourist behaviour changes related to climate change in the Scandinavian winter tourism industry under the supervision of Prof Scott Cohen and Dr Andrew Hares. This interest was sparked during my undergraduate degree in Geography at Durham University where I looked at snowfall trends in relation to global warming in the Swiss Alps. I continued to study this field during my MA in Climate Change at King's College London where I wrote my dissertation on the perceptions and adaptations to climate change in the Swedish snowsports industry. In terms of my personal relationship to the snowsports industry I hold a BASI Alpine Ski Instructors license and enjoy alpine, touring and cross country skiing. 

Outside this I have an interest in student mental health and have set up an app and podcast service looking to improve this area. Furthermore, I act as a Press Ambassador for the charity Student Minds. My other passions are in cricket where I enjoy both playing and coaching, golf and football. 

If you have an interest in any of these areas please don't hesitate to contact me!
Publications
Previous research demonstrated Northern Sweden may have a future competitive climatic advantage over the European Alps for ski tourism, yet knowledge of climate change risk perceptions, adaptation, and mitigation strategies undertaken by the Swedish ski industry remains limited. This study combined top-down ski season modelling and bottom-up semi-structured interviews with Swedish ski industry stakeholders to examine changing market dynamics, climate change risk perceptions, and current and future adaptations under the backdrop of Sweden's potential climatic advantage. Findings indicate that despite a belief of having greater climate change recognition and preparedness than other international ski regions, stakeholders were reticent to link local conditions to anthropogenic climate change. Snowmaking was the most utilised adaptation option, and consistent with other regions was not explicitly seen as a climate change adaptation rather a prudent business decision. A gap between tourists' demand for increased resort sustainability and the actions of resorts was also evident in several locations. Market dynamics are also considered as capitalising on Sweden's potential climatic advantage will likely necessitate increased aviation travel and associated emissions, a potential barrier to the country's ability to become a 'last resort' for European skiing due to Sweden's ambitious, legally binding net-zero policy target of 2045.
Tourism industry and government demand for knowledge of the impacts of climate change on ski tourism is growing. Despite the more than 70-year history and large cultural significance of alpine skiing in Sweden, little is known about the industry's future under a changing climate. This study applies the SkiSim2 model with low to high emission scenarios (RCP2.6 to 8.5) to analyse the implications of climate change for ski operations (season length, snowmaking requirements) at 23 alpine ski areas across Sweden for the early, mid, and late 21 st century. Northern areas of Sweden show much less reduction in average season length compared to central and southern Sweden under the high emission mid-(13% versus 58% and 81%) and late-century scenarios (27% versus 72% and 99%). To limit season losses in these scenarios, snow production increases of over 250% are required in all regions. Such increases will create additional financial and environmental stressors, which may lead to the closure of the most at-risk resorts. With greater impacts projected for much of the European Alps ski market, northern Sweden may represent a 'last resort' for the European ski industry under higher emission scenarios by the mid-late 21st century.